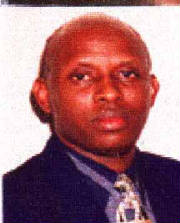 Bishop Joseph Kalema
Nairobi City, Kenya
Bishop Jpseph Kalema is the founder and visionary of Pentecost Restoration Ministries Int'l. Pastor, spiritual father, husband, father and excellence are all words to describe this remarkable man of God. Bishop Joseph Kalema is married to Mrs. Catherine Kalema. They are serving God together in ministry and are blessed with five children.
Bishop Kalema is a graduate of Pentecost Bible School, Morris Cerullo School of Ministry and Christ for the Nations in the U.S.A. He is currently the East African Regional Director and Associate Minister with Morris Cerullo World Evangelism and is also the Director of the School of Biblical Studies in Africa, which is affiliated with the Gary Whetson World-Wide Ministries.
Bishop Joseph Kalema was ordained as a minister of the gospel in 1984, and is noted as a father in ministry. He has had over 25 years of serving God in various ministerial capacities as he works to fulfill God's call upon his life. For 19 years he has served and ministered as an Associate Minister with the Morris Cerullo World Evangelism both locally and internationally. He is currently serving, with an Apostolic Ministry, overseeing Churches and Ministries both locally and abroad. He was also the President of Full Gospel Businessmen's Fellowship Chapter (FGBMF) in Fort Portal, Uganda for five years and is still a member of the fellowship.
Reverend Kalema has served as a Social Worker in the Government of Uganda, the African Foundation (Non - Governmental Organization in Uganda). He has also served as a National Evangelist, Youth Pastor, and as a Purchasing and Clearing Officer for over 600 churches of the United Pentecostal Churches International in Uganda.
Throughout his calling, Reverend Kalema has remained true and faithful in taking God's Message to the Nations. He believes in preparing individuals for integral leadership roles within the Body of Christ, by empowering individuals to activate their fullest potential towards realizing their prophetic destiny. These he does through conducting crusades, leadership and workers seminars, Family of Excellence Conferences, and Prophetic and Intercessory Conferences -- to name a few.
Bishop Kalema is the Executive Pastor of Dominion Assembly located in Nairobi City, Kenya. He ministers with a vision as he preaches and teaches with a father's touch and stirring faith in the believer and unbeliever. Bishop Joseph Kalema has been commissioned by God to take God's Message around the world for restoration of broken foundations in the body of Christ; restoration of the Pentecost experience; and the original intention of God for His people.
Bishop Kalema is committed to passing the anointing upon his life to many nationals, restoring prophetic intercession in the Body of Christ in these last days, and winning lost souls to Christ.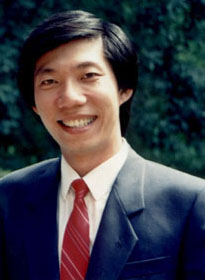 Paul Ang
Petaling Jaya, Malaysia
Pastor Paul Ang has been blessed by the Lord with a powerful prophetic teaching and evangelistic ministry, which has released many into the perfect will of God for their lives and ministries. His motivational and prophetic teachings has lifted churches and minitries into higer realms of spiritual experiences and establishments.
Before he was the Senior Pastor of River of Christ he had been an itinerate Minister for more than 10 years. The Lord led him to pastor River of Christ for more than six years and publish five books. God has given him the grace and faith for international ministry which has led him to minister in 22 nation. He is blessed with a lovely wife, Dr. Christina Ang and a son, Asher. Pastor Paul and Pastor Christina are now based in SIB church in Petaling Jaya, Malaysia, as they serve God in the itinerate ministry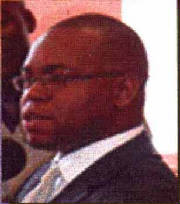 Pastor Patrick Dawkins
Derby, United Kingdom
Pastor Patrick Dawkins is a man raised up and called by God to affect both the Secular & Church Worlds. Called to the Nations from a background of drug addiction and the many vices that accompany it, he has seen the transforming power of God in his own life and ministry.
Pastor Dawkins has been pastoring 15 years and recently ordained to full time ministry in 2002 at which time the Ministry of All Nations for Christ has begun to see a major upturn in growth and spiritual vibrancy. The ministry has people of a variety of cultural backgrounds and diversity of ages in attendance.
As well as unifying and building the Body of Christ, mentoring and encouraging the Youth, his desire is to preach the undiluted Word and promote the Kingdom of God and the Power of the Gospel of Jesus Christ in the earth and to bring many to salvation.
He is married with two children who fully support the ministry and recognise the call of God on his life.
Dr. Micheal P. Williams
Houston, Texas
Dr. Williams earned the Bachelor of Arts degree from Westminster College (MO); the Master of Divinity from Yale University and the Doctor of Ministry from Southern Methodist University. While at Yale, he was the recipient of the coveted YALE GRADUATE FELLOWSHIP and the ROCKEFELLER FOUNDATION "Protestant Fellowship." His doctoral dissertation (on mentoring as an evangelistic methodology), was awarded the highest honors upon its completion at SMU. He has also received several honorary degrees.
Prior to his coming to Houston in 1984, Dr. Williams was the first African-American to sit on the Connecticut Board of Higher Education, the governing board for the State's higher education system. He has served on the Board of Directors of the National Baptist Convention USA, Inc. and on the Governing Board of the National Council of Churches. In 30 years of public service, Dr. Williams has amassed numerous honors and achievements. Among them: Senior Fellow of the American Leadership Forum (Class XVII); being named one of Houston's top fifteen African-American ministers by the Houston Defender (1999); President of HOPE for the Inner City, Inc. (a community development corporation committed to the building of affordable housing and small business development); Chair, Board of Directors of HOPE for Houston, Inc. (a social service agency that utilizes public/private partnerships to develop innovative strategies to assist in the empowerment of historically disadvantaged communities); Advisory Board, New Hope Housing Corporation; Chair, Clergy Partnership for Community Development. In 1999, Dr. Williams was elected to represent District IV, perhaps the most ethnically and economically diverse district in the HCCS service region. In his first year on the Board of Trustees he has served as Deputy Secretary; Chair, Finance Committee and Chair of the Ad Hoc Chancellor Search Committee.
Dr. Williams is the author of three books and numerous articles in both scholarly journals and professional periodicals. He and his wife Donna have three children.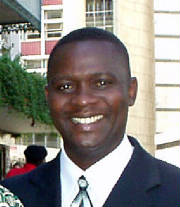 Pastor Emmanuel Sackey
Somaanya, Ghana, Africa
Pastor Emmanuel Sackey, the founder and president of Revival Harvest Ministries.He pastors one of the fastest growing Apostolic Churches in Somaanya,Ghana.He has ministered in Conferences, Crusades, and Conventions throughout Ghana, Africa, and America with demonstrations of the power of God that brings healing and deliverance.He has a unique ability to empower people to move in their devine calling. He is married to Pamela, they have three children, Amanda, Barnabas, and Lyanne.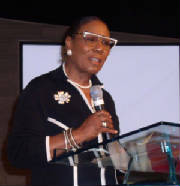 Pastor Mary D. Odom is a called and chosen Vessel of God. Prophetess Odom is one of God's true prophetic voices in the earth today. She is also gifted in the area of intercession, spiritual warfare, and worship. Prophetess Odom is the Pastor of Above & Abundant Ministries in Birmingham, Alabama. Above & Abundant Ministries is a live and vibrant ministry that reaches out to build up the entire man. She is a ministry partner of Morris Cerrullo Worldwide Evangelism. She is known as a member of the world-renown Dorothy Love-Coates Singers. They are known for such songs as "Holding On and I Won't Let Go My Faith and "Lord, You've Been Good". Prophetess Odom is one in whom God has placed a maternal spirit for the Body of Christ.